Welcome to Gloucester Boxes.
Visit our shop Mon-Fri 8:30am-6pm and Sat 2pm-6pm
Featured Moving Kits
We sell cardboard boxes and packaging materials to the TRADE and PUBLIC at the most competitive prices around.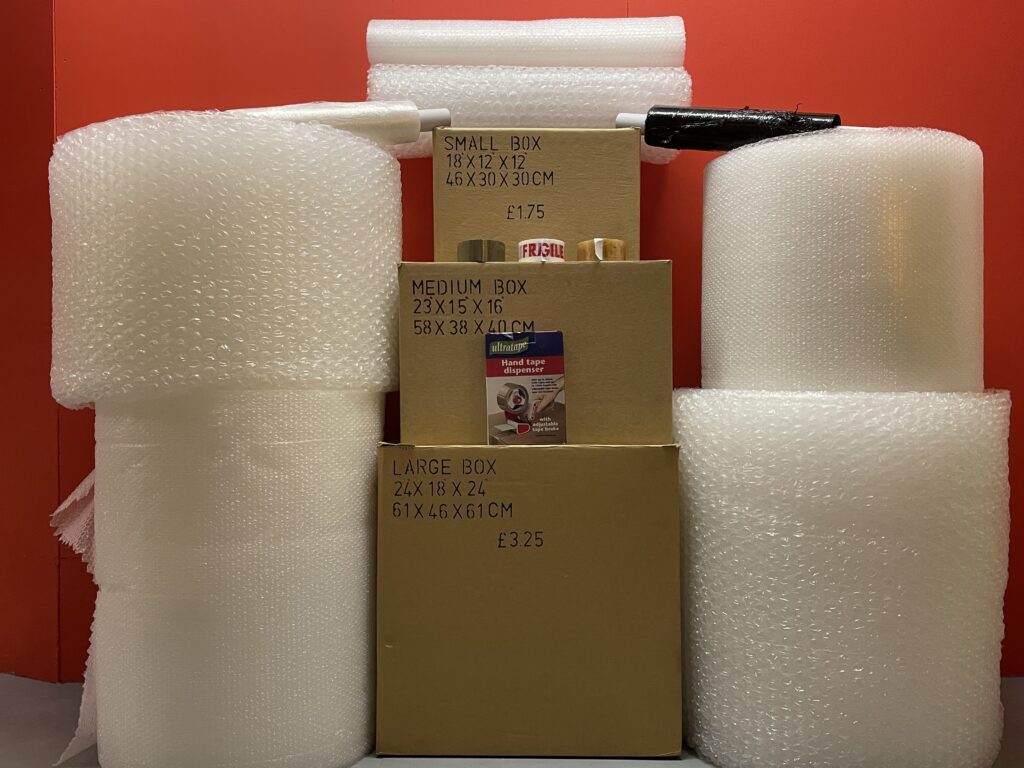 All Items
View our whole range of items here
High Quality
We spend time searching for the highest quality products to offer.
Low Prices
Boxes starting from 75p
See our contact page for more details on how to contact us.
Gloucester boxes have one of the largest stocks of cardboard boxes in Gloucestershire.
We want to sell them to you at the most competitive prices available.
If you are looking for cardboard boxes and any other packaging materials for moving home or office, then Gloucester Boxes can supply everything you will need. Gloucester Boxes have one of the largest stocks of brand new and 'once used' cardboard boxes available locally. Therefore we have thousands of strong moving boxes in stock!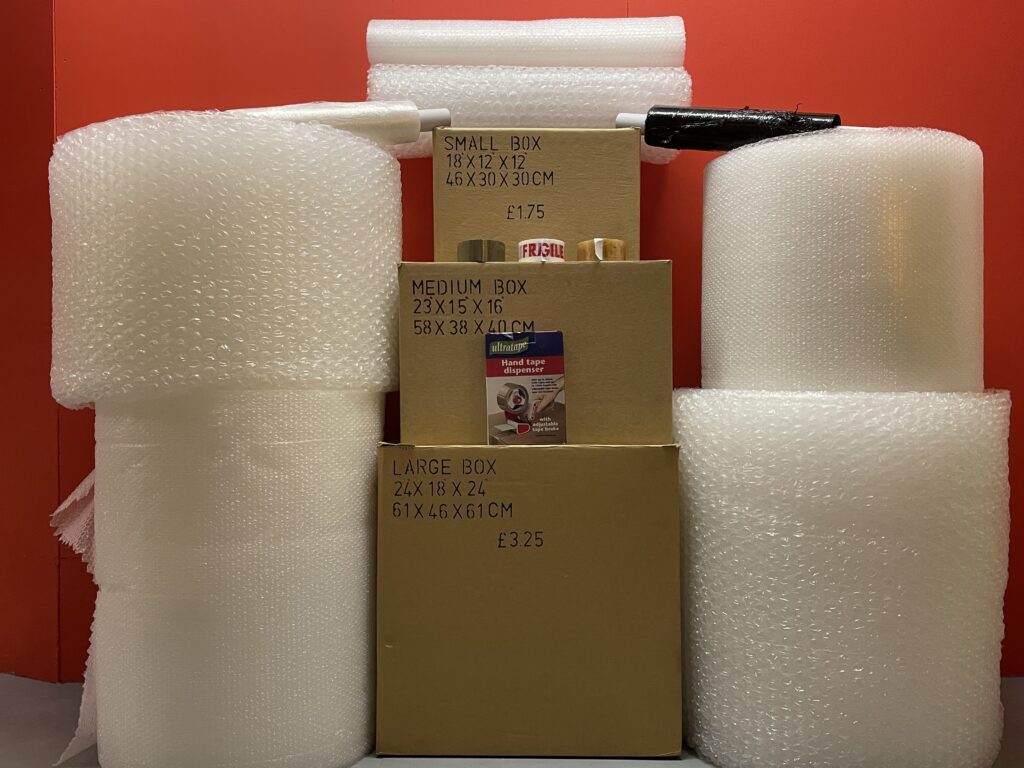 Gloucester Boxes offer so much more than just strong cardboard boxes. We stock everything you need to pack your belongings when moving to make it easier.
Family business
1000's in stock
All packaging materials in stock
Strong Double Wall boxes
High quality
Low prices
Click and Collect
We can supply you with not just cardboard boxes but also the other essentials that come along with it. Packing tape, bubble wrap, dust covers, blankets, wardrobe boxes, loose fill, shrink-wrap, tape guns and even marker pens are all needed so why not purchase them from us?
Everything we sell is designed to make your move stress free and to make it easier when moving your belongings from A to B.
We are very happy to sell our strong cardboard boxes direct to the public.
Although many leading Gloucestershire removal companies buy their cardboard boxes from us, we are very happy to sell direct to you the customer. Moving house or office can be expensive enough, without paying more than needed for your packing boxes. Grab yourself a bargain by going direct to the place where many of the local removals trade buy from. We do not have a minimum order, and the price of a single cardboard box starts at just 75p!
For great prices on cardboard moving boxes, please contact Gloucester Boxes on (01452) 307070.
As a local, family owned business, we are always pleased when Gloucestershire customers visit our box shop to see the huge range of cardboard moving boxes and packaging items. As a result, most of our business is based on word-of-mouth recommendations and referrals. We have customers from all over the county including Gloucester, Stroud, Tewkesbury, Dursley, Forest-of-Dean and Cheltenham.
We sell High quality cardboard boxes at the cheapest prices locally.
Please pop by our shop to see the vast range of boxes available. We always have boxes in stock, have plentiful free parking and are easy to find. In fact, the double walled strong boxes that we sell are some of the best quality you will find. We are certain that you will notice the difference when using a good quality box for moving.
In addition, please remember we have over 30 years of local experience in self storage, removals and moving boxes. Therefore if you need any advice, please contact us on 01452 307070. Of course we will always be very happy to help.
Moving boxes, shipping boxes, flat pack boxes, Gloucester, Cheltenham, Stroud, Tewkesbury, Worcester, Stonehouse, Ross on wye, Hereford, Bristol, Birmingham, Forest of Dean